This is a new section, and one where I know there will be plenty of photos to add – not least from the 10 holidays my parents had in Venice. Quite apart from the usual European summer holidays and city breaks there are trip to Tunisia, Morocco, Senegal, Malaysia, Mauritius, the Bahamas, the Maldives and Thailand.
The first set I have posted is from my dad's 1953 cycling trip through the French Alps.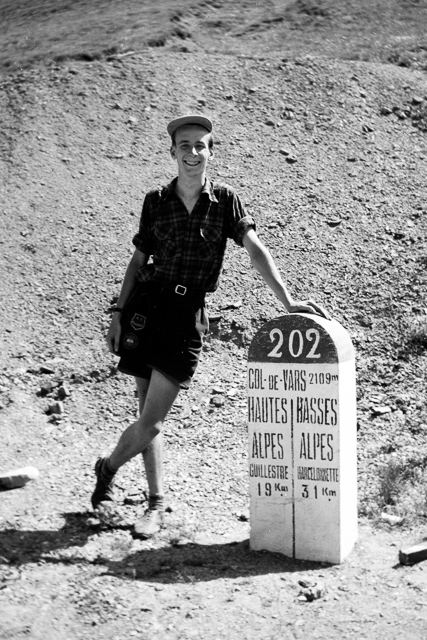 We went back to the Alps in the summer of 2008, just a few months before my dad died, and the first time he'd been back to some places since he was there in 1953.

As I say, lots more to come here!
I've also been looking to see what other sections I can add to the site.
I can definitely see a section on gardens and flowers, which he loved photographing – plenty of visits to Hidcote in the Cotswolds and Kew in London, as well as flowers anywhere and everywhere.